EST. 2002
We had a vision and a passion. We opened not only one Pasquale's, but two. The rest is history.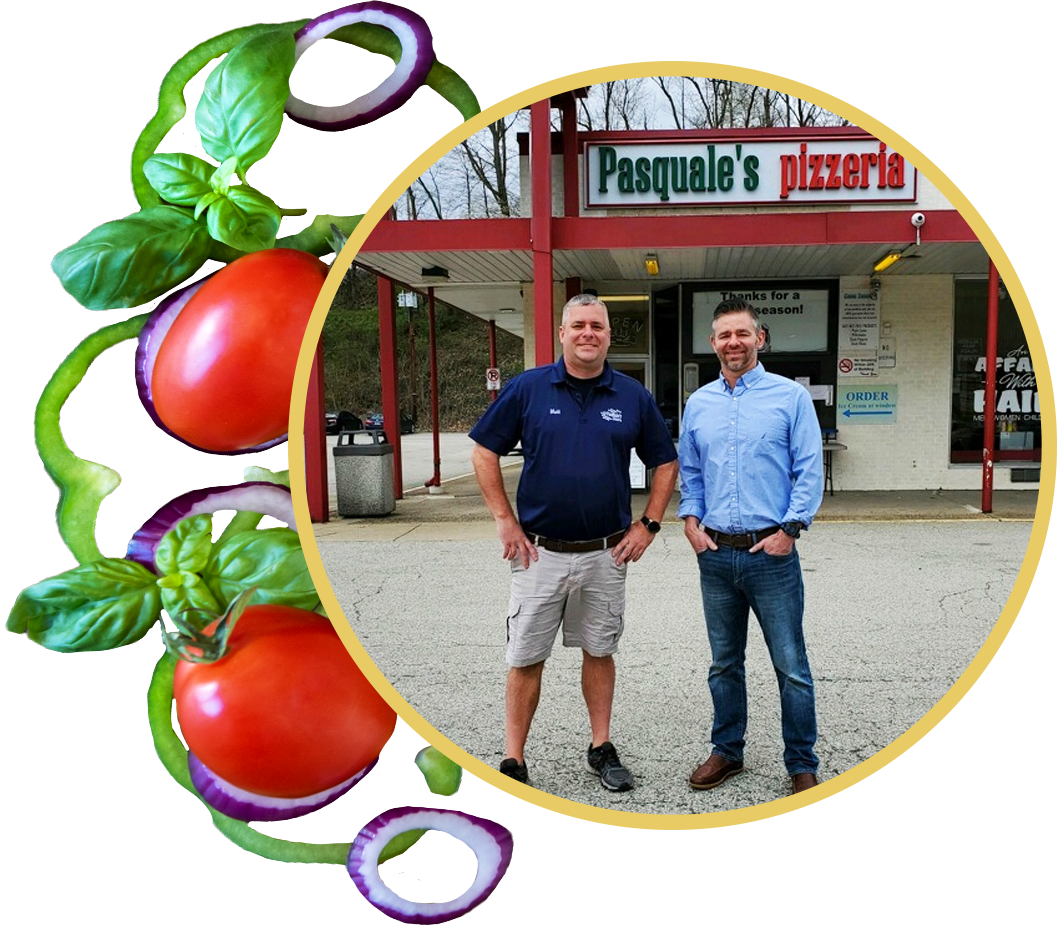 When we set out, we knew the difference we were going to make in the world was through serving out community - and not just by making the best pizza and hoagies in Hampton either.
Since we've started, we've made community an integral part of what we do and how we operate.
From serving you food that is fast, fresh, and hot to your door – to giving back to local organizations through benefit nights and fundraisers – to donating food to those in need – to helping our little league teams get their jerseys this season – know that a portion of the money you spend on your dinner tonight at Pasquale's will be given back to the community in some way.  After all, our community has given so much to us through their continuous support and loyalty even in the most trying of times.
With our commitment to quality, our customers, and our community, we know
WE ARE A SLICE ABOVE THE REST.
WE HAVE GREAT FOOD - MADE FROM THE FRESHEST INGREDIENTS - AT PRICES YOU WILL LOVE. WE HAVE THE BEST STAFF YOU CAN FIND. AND WE HAVE THE MOST SUPPORTIVE CUSTOMERS ANYONE COULD ASK FOR.
YOUR CONTINUED SUPPORT ALLOWS US TO DO OUR PART IN GIVING BACK TO THE COMMUNITY.
Yes, those all sound like keys to success for anyone.  But for us, our success it isn't just about us – its about the it's about those around us too.  We live and work in the same community alongside our customers.    What matters to you, matters to us.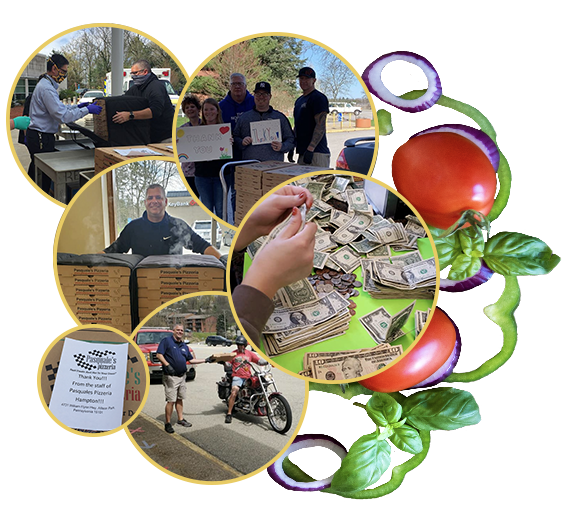 WE ARE PASQUALE'S PIZZERIA AND WE SERVE ALLISON PARK, HAMPTON, SHALER, AND PINE RICHLAND.
THE PIZZA IS ALWAYS HOT AND DELICIOUS. THE GOOD VIBES ARE ALWAYS ON HIGH. AND WE STAND TOGETHER STRONG.
We may have some of the best pizza around.  But we are also so much more.
THE LATEST NEWS FROM PASQUALE'S PIZZERIA