Schedule a Benefit Night
Raise money for your organization while enjoying amazing pizza with your community. Ready to get started? Fill out the form below to share your information with us.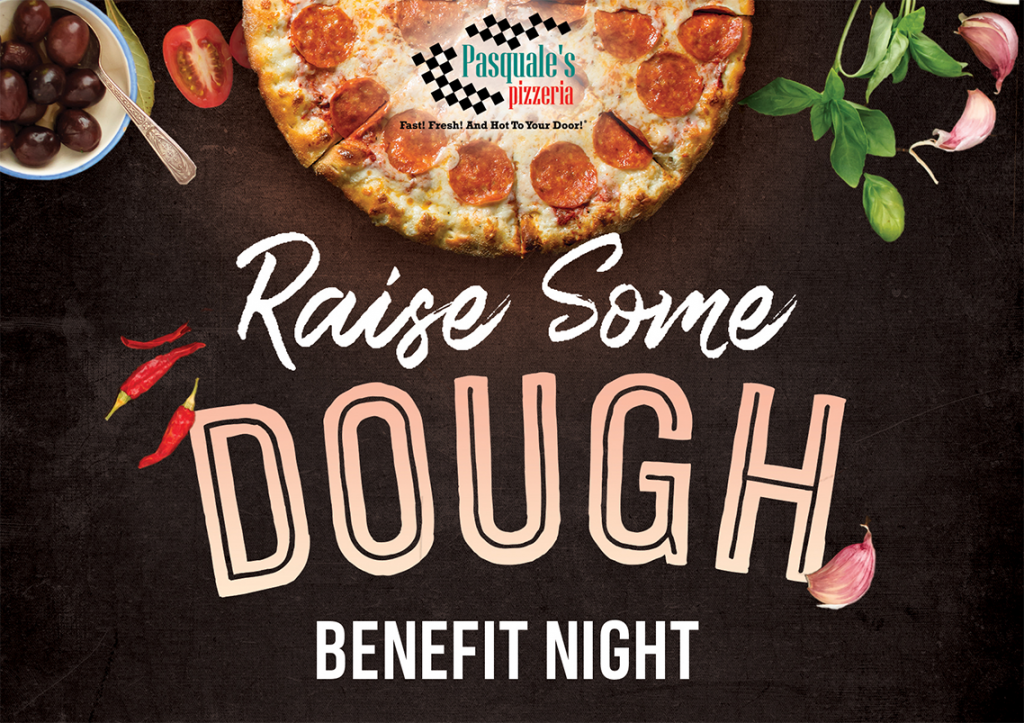 Make Your Benefit Night a Success
PROMOTE! PROMOTE! PROMOTE!
Successful fundraisers start with enthusiastic organizations!  Personally reminding members, family, and friends as well as utilizing social media contribute to higher levels of fundraising involvement. Share the day before and the day of the event
EMAIL & SOCIAL MEDIA
Make the most of your fundraiser tools by using email and social media.  This saves you time, money, and  promotes your event!
TIMING
Ideally, fundraisers need to be promoted starting one week prior to your fundraiser  so it's fresh on everyone's mind.
For Example:  Your benefit is on Tuesday.  Send out your first blast Friday,  Then again on Sunday. Send a reminder on Monday night that tomorrow's dinner plans are already made and then send one last time Tuesday at lunch.
Keep in mind the more you and your group share the more dough you will raise!
To get started, fill out the inquiry form below.
Please tell us a bit about your benefit.  A member of our team will be in contact with you to collect any additional information, questions you may have, and finalize details.  FILLING OUT THIS FORM DOES NOT CONSTITUTE AN AGREEMENT AT THIS TIME.
What's Great About a Benefit Night?
We make it profitable!
Pasquale's donates 20% of qualified sales back to your organization!
We make it quick!
No waiting around for your money! You'll receive your earnings check 1-5 days from your fundraiser!
We make it convenient!
Fundraisers are good on dine in, carryout, and delivery orders to make it convenient for everyone participating.
We make it free!
There are no expenses on behalf of your organization!
We make it easy!
A digital version of the fundraiser flyer will be provided to help your organization succeed!
We make it great!
Great pizza! Great service! Great times!
Frequently Asked Questions